Why spend a fortune on a pet salon when you can groom your pet's hair at home? 



These dog clippers include everything you need to trim your dog's or cat's hair – a Dog Grooming Clippers, 4 combs with different lengths, a cleaning brush, Stainless Steel scissors and comb, nail clipper kit, nail file, a USB cable.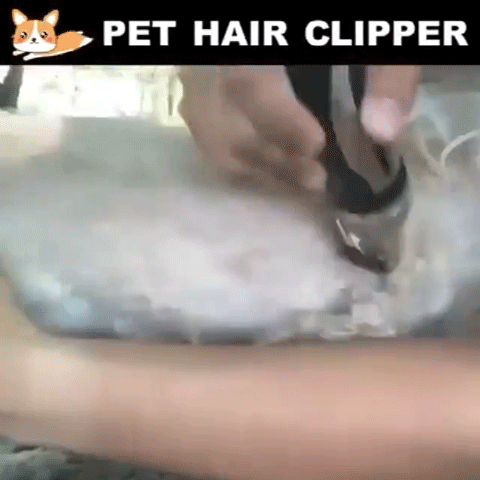 4 guard combs(3mm/6mm/9mm/12mm). The adjustable clipping comb is applicable for clipping hair of different lengths; and the detachable guide combs make for quick, easy comb changes and increased versatility.
Do you have an anxious pet? Many pets get stressed and uneasy by the sound and the vibration of pet Grooming clippers.
However, the  skin-friendly pet clippers is Whisper-quiet and has a very low vibration, so your pet won't get scared and you'll be able to trim its coat with ease and much faster!

Precision cut and cordless design: it doesn't matter if your dog has straight or short hair
The dog hair clippers have ultra-sharp stainless steel and ceramic blades are going to groom its fur and create a flawless result! Our cordless dog hair trimmer also has an ergonomic design that allows to groom even the hardest-to-reach areas.